When tutoring is more than just math and reading…
Early last year, Tom Fleming, a Huntzinger Client Executive, found that he had a lot of extra time on his hands. With travel restrictions in place and graduating to being an empty-nester, Tom was itching to get out of the house and interact with the world.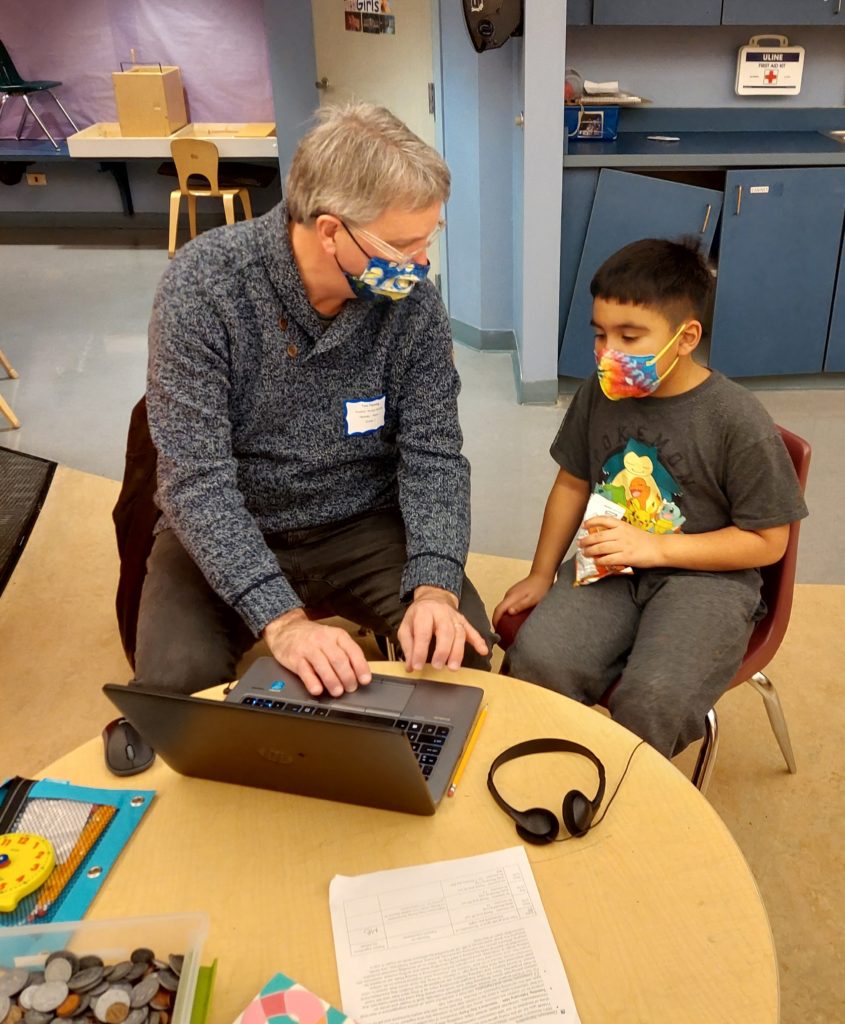 "After being stuck in the basement office all day, I started looking for volunteering positions, and Tutoring Chicago really intrigued me," Tom said. "I enjoy working with young kids. My kids are post-college now, and this gives me an opportunity to work with grade school students. The structure and purpose of the program was exactly what I was looking for."
Tutoring Chicago provides free one-on-one tutoring for thousands of students who face economic barriers. Ranging from first to eighth grade, the organization sets students up with their own personal tutor for weekly sessions. Tutors assist with students' homework while following the weekly curriculum of subjects.
During the pandemic, many schools struggled to pivot to online learning. Largely due to lack of resources, students, especially low income and minority populations, were disproportionately impacted by this change and many lost months – and maybe even years – of learning, both academic and social. Fortunately, Tutoring Chicago serves these populations and has had proven success in helping these students recover.
"I really enjoy working with Nico. He's a good kid. While he's still a little behind on certain things, I can see the progress that he's made so far. He's really starting to show improvement and catch up," said Tom. "The way teaching is approached these days is a lot different than when I was in school, so it's been interesting and fun to relearn. Most importantly, this program is much more than just tutoring in math, it's teaching life skills."
For more information on Tutoring Chicago, click here.

Huntzinger is honored to donate to Tutoring Chicago on behalf of Tom's volunteer work.