Advisory Services
2020 and 2021 Best in KLAS for HIT Advisory Services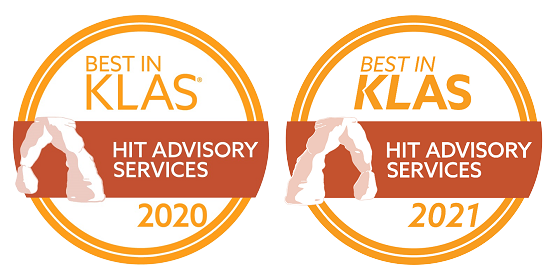 We've "Been in Your Shoes"
Sometimes, you just need sound advice. . . . Someone who can cut through all the noise and chaos of your hectic IT executive day and speak from experience, know-how and the credibility of "we've been there." When you are at that point, Huntzinger can help.
Determining Your Needs
Whether it's IT alignment via governance, clinical transformation/ optimization, regulatory compliance or system selection, Huntzinger has the experience to quickly determine your needs and provide an IT roadmap to get you properly aligned.
We Don't Borrow Your Watch to Tell You the Time
Huntzinger offers a suite of Advisory Services, providing detailed assessments that enable healthcare providers to fully leverage their investment in information technology (IT). We bring seasoned, experienced consultants with proven tools and methodologies to swiftly assess your problems and provide detailed, achievable and executable roadmaps that are based in logic and practicality.
Download Advisory Services Overview
Offerings from our Advisory Services include:
IT and clinical assessments that identify the critical issues
Strategic recommendations to remediate service gaps
Execution roadmaps that provide organizational alignment
Regulatory assessments targeted to ensure compliance
System selection, contract negotiation, and pre-implementation planning
Key Advisory Services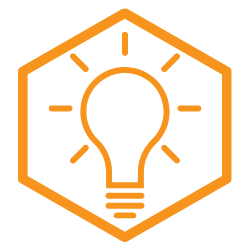 IT Strategy/Roadmaps
IT Strategy/Roadmaps
Provide actionable tactical steps tied to business strategy and objectives.
Get Information

IT Assessments

Procurements

Data V6 Analytics
Data V6 Analytics
Comprehensive data services that can be applied individually or collectively to meet Big (or small) Data needs.
Get Information

Hosting Assessment

Unified Clinical Communications
Unified Clinical Communications
Enhancing clinical workflow to better support clinicians and engage patients.
Get Information

Revenue Cycle Transformation
Revenue Cycle Transformation
Improve financial performance across the entire enterprise.
Get Information

Disaster Recovery

Cloud Impact
Cloud Impact
Develop a strategy and executable plan to move appropriate computing to the cloud.
Get Information

Cybersecurity
Cybersecurity
Evaluate an organization's vulnerabilities and the overall maturity of its security program.
Get Information

IT M&A Services
IT M&A Services
Including IT as a formal consideration early in the merger, acquisition and affiliation (MA&A) process.
Get Information

PMO Assessment
PMO Assessment
Define organization project management strategy, methodology, and requisite resources.
Get Information