Who is Huntzinger?
Delivering Expertise, Leadership
and Performance to Healthcare Providers


Expertise
We're led and staffed by seasoned healthcare executives, clinicians and technologists who have been in senior C-suite operational roles. Our consultants have been in your shoes. As prior CEOs, CIOs and healthcare administrators, their talents and expertise have been enriched through diverse client engagements.

Leadership
Our team of executives played central roles in forming the modern-day HIT landscape over the past several decades, setting the bar in HIT leadership, management, technology, cyber security, business intelligence and organizational development.

Performance
We provide actionable solutions that bring immediate value. We aggressively manage risks as well as issues, meaning we are skilled at identifying risks and mitigating them before they become issues.
Our mission is to provide healthcare organizations with
the expertise and capability to advance their information
technologies, resulting in improved performance. 
Our Promise
At Huntzinger, we are passionate about enhancing the performance of our clients through the expertise of our consultants who continuously set us apart.  We are honored to recruit, train and hire a workforce of unique professionals with a vast array of life experiences and backgrounds.  We are committed to cultivating an equitable and inclusive environment where individuality is recognized and celebrated. Our culture is built on fostering teamwork, respect and innovation to bring exceptional talent to our clients and to serve their communities with integrity. 
Our partners have more than 200 years of experience
We understand the forces shaping the healthcare delivery landscape and translate these into strategies, actionable plans and execution. We're led and staffed by seasoned healthcare executives, clinicians and technologists who have been in your roles.
Our consultants provide critical leadership and management to oversee your transformation, resulting in dramatically improved functional alignment, operational performance and financial results. We aid you in creating opportunities for higher quality care, reduced healthcare costs and improved patient satisfaction.
At Huntzinger, we:
Balance the "Three Cs:" Client, Colleague, and Company
Act with trust and integrity
Strive to build strong, lasting client relationships
Provide value by exceeding client expectations
Foster an environment of teamwork and collaboration

1086
Engagements

96
Customers

76
Healthcare
Organizations
Served
Top Five Reasons Why You Should Engage Huntzinger


1. We Know Technology
Huntzinger consultants have broad and deep technology knowledge and expertise, designed to provide both immediate and sustained impact.

2. Healthcare Experience
Healthcare is our sole focus. Our consultants have worked at major hospital systems and other healthcare providers, many as CIOs, CTOs, and VPs in technology and more. We have been in your shoes, and beyond that our talents and collective experience have been enriched through many, and diverse, engagements.

5. Culture of Performance
Client feedback, through many and diverse engagements, has consistently been expressed by the terms Integrity, Commitment, Expertise, Performance and Results, which are the keystones of our company culture.

3. Highest Quality Delivery
Huntzinger has a strong recruitment and evaluation process for our resources, ensuring that we match consultants to your organization's culture and specific role requirements, who then produce and deliver quality results on your behalf.

4. Strong Partnerships
Huntzinger has relationships with many of the major technology providers, and we leverage these relationships to deliver cost-efficient and highly effective solutions.
Why Join the Huntzinger Consulting Team?
As a healthcare IT professional, are you looking for opportunities to leverage your expertise and advance your career? Are you looking for an environment where you can collaborate with the industry's brightest and build rapport with clients while being backed by a seasoned management team and network?
TESTIMONIALS
What Our Clients Say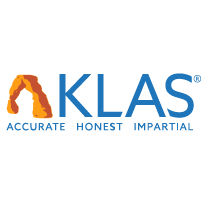 Before choosing Huntzinger Management Group, we met with a few other consulting firms. There was another firm we really liked, but they didn't have quite the depth that Huntzinger Management Group had. Huntzinger Management Group was small enough to be nimble and work with our type of organization as well as polished and professional enough to accomplish the goal we were trying to accomplish. Huntzinger Management Group has the right balance of size and skill.
CIO – KLAS Testimonial, March 2022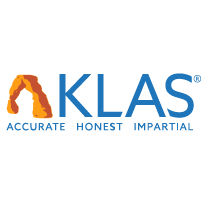 One of our requirements when working with Huntzinger Management Group was to have actionable deliverables and not just a bunch of theoretical pie in the sky, and the firm came through and absolutely hit a home run. My neck was out on the line by making sure the firm had a deliverable that met my organization's needs, and the firm absolutely nailed it.
CTO – KLAS Testimonial, June 2022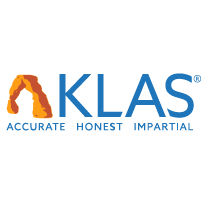 Our expectations were absolutely exceeded by Huntzinger Management Group. In fact, we were probably more of the holdup in terms of getting the firm the information that they needed on occasion. In terms of strategic ability, Huntzinger Management Group is one of the best in the business.
CTO – KLAS Testimonial, June 2022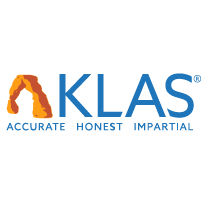 Huntzinger Management Group has done a good job of helping us from a strategic perspective. They have executed thus far. There is nothing that they haven't delivered on.
CIO – KLAS Testimonial, March 2022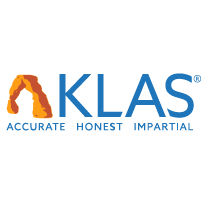 One of the things that Huntzinger does well is that they spend a fair amount of time upfront understanding what we are asking for and need to satisfy what we are trying to accomplish. Over the years, the firm has done pretty well for us in terms of matching people to our needs. It doesn't really matter to me whether the person is a Huntzinger employee or somebody that the firm brought under the Huntzinger banner as long as they are the right person doing the right thing. Huntzinger doesn't just place somebody to place somebody. They spend time understanding our needs, and they place people who they believe can do the job.
COO – KLAS Testimonial, February 2022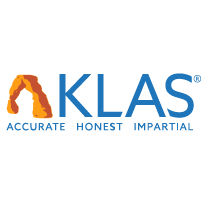 We got more than our money's worth. We even made some changes to our scope, and the firm didn't even blink. They just told us that our changes weren't a problem and rolled with them.
CTO – KLAS Testimonial, June 2022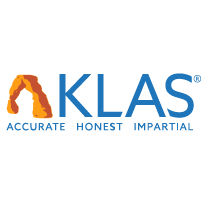 Huntzinger Management Group helped us assess where we were and put together a growth plan to get where we needed to be. The firm helped us work through some of their recommendations, and they have continued to help us in other niche areas. Overall, I am pretty pleased with the service we have been getting from Huntzinger Management Group. I would absolutely go to them again. As far as service firms go, they are one of the better ones I have worked with.
Director – KLAS Testimonial, December 2021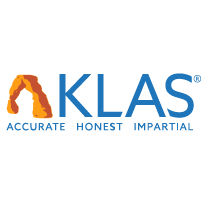 Huntzinger Management Group is easy to work with. When we need them, we can always get ahold of them, and they are willing to talk through any issues. Huntzinger Management Group is dedicated to the outcome and working together with us to get there.
CFO – KLAS Testimonial, April 2022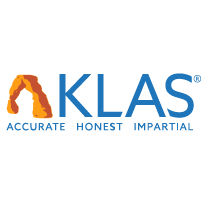 The firm's executives are always highly engaged. We get check-ins with the partners of the company, and they ask about how things are going and what we need. The executives talk to me and talk to the managers responsible for the project.
COO – KLAS Testimonial, February 2022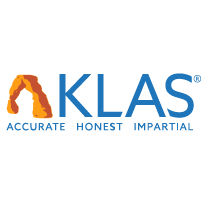 Overall, we found Huntzinger Management Group to be reasonable to work with. They were flexible when they needed to be, but they also held us accountable. That was good. We will continue to tap into Huntzinger Management Group's help. They truly come to the table as a partner. I would definitely recommend them.
Director – KLAS Testimonial, December 2021