Clinical Driven Revenue Cycle
If your organization is ready to implement Oracle Cerner RevElate, are you:
Prepared with your current clinical revenue cycle resources?
Needing to validate current state and future state workflows?
In jeopardy because the right skill sets are missing?
Depending on which stage your organization is at in its clinical driven revenue cycle journey with, Huntzinger has the knowledgeable staff and the experience to assist you by providing recommendations, options and best practices that are custom to your organization's needs.
With Huntzinger's impartial and unbiased expertise, we will assist by: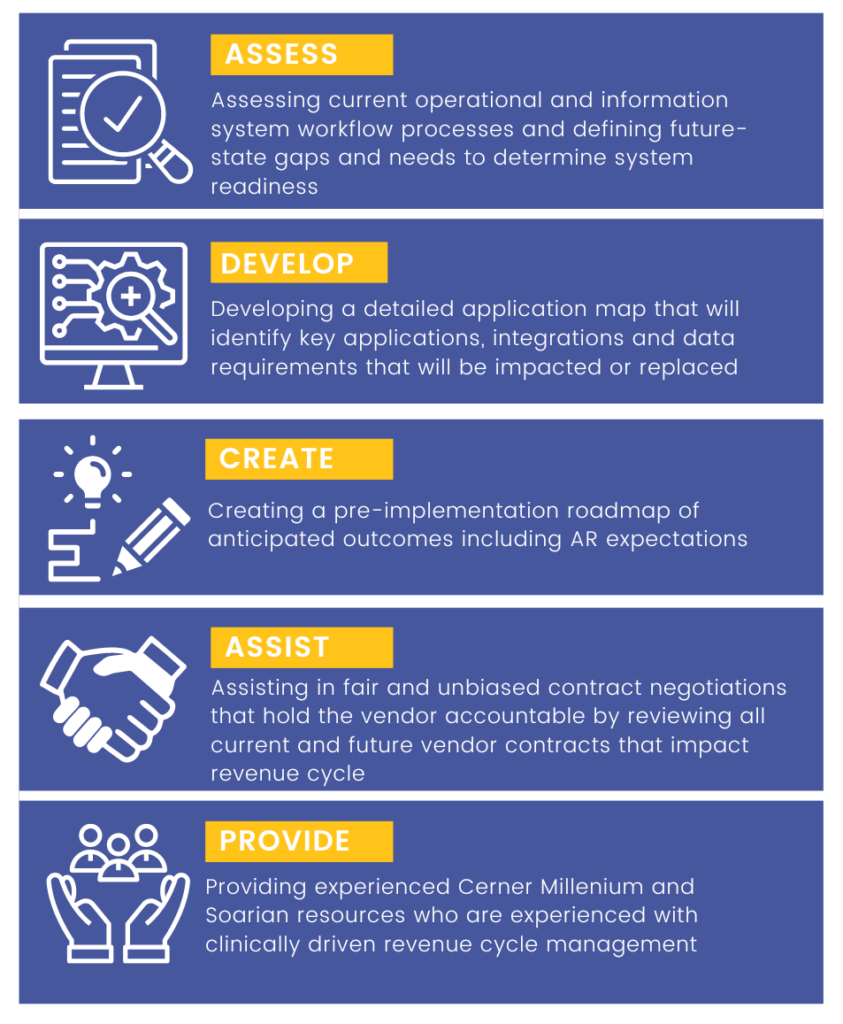 Huntzinger understands that a revenue cycle implementation puts tremendous stress on an organization to successfully transition to the new system.
By providing Oracle Cerner resources who are skilled and experienced with clinical driven revenue cycle projects, Huntzinger can help you manage these staffing fluctuations.