Ready to Perform
Our consultants walk into an engagement and are ready to perform. Not only are they experienced and certified, they're armed with methodologies that complement and support different vendor technologies, ensuring our clients receive the best performance with every project.
Closing the Knowledge Gap
Our consultants are experienced, certified and battle- tested. We provide resources who can project manage, perform business analysis, assess and facilitate workflow design. Our resources can do the actual work, or they can set the necessary strategies to help your team achieve its key initiatives.
The Right Staff for Executing on Key Initiatives
Consulting is a problem-solving discipline. Huntzinger is in the business of executing key initiatives for healthcare providers by delivering experienced interim leadership and providing valuable and knowledgeable staff.
Our team brings transformational leadership and management. With our "hands-on" analysis and build expertise, Huntzinger's Consulting Services achieve organizational alignment, process excellence and improved clinical, financial and operational results.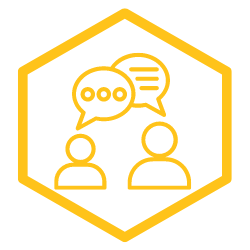 Key Consulting Services
Project Management
Project Management
Define organization project management strategy, methodology, and requisite resources.
Get Information

Staffing
Staffing
Our leadership and seasoned consultants know EHRs and can launch best practices from their methodologies.
Get Information
Report Writing and Development