Advisory Services
2020 and 2021 Best in KLAS for HIT Advisory Services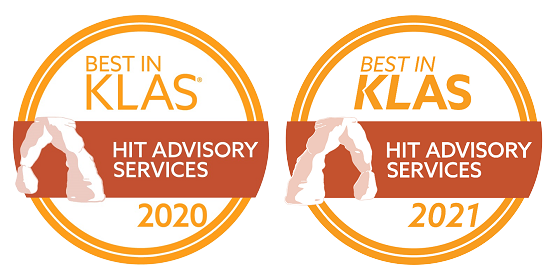 Unified Clinical Communications
Continuing disparate advancements in communication technology have created a complex environment with:
Duplicate/overlapping technologies
Increased expense
Diverse patient and clinician preferences
IT support issues that leave end users dissatisfied
Huntzinger's Technology Advisory Team partners with healthcare organizations to address these challenges by helping them:
Realize the potential of technology investments made in Unified Clinical Communication (UCC) and Care Team Collaboration (CTC) through visioning and road mapping
Implement and optimize the use of technology to further enable the business to achieve better outcomes
Identify gaps in technology investments
Capitalize on their investments by proving expertise in the innovative uses of UCC and CTC technologies

Unified Clinical Communications
Enhancing clinical workflow to better support clinicians and engage patients.
Our Approach
We approach the challenge via a partnership between the healthcare organization and Huntzinger, where we jointly engage and customize our methodology to meet the specific needs of the organization. The assessment has five phases including two client review points:
1. Planning
Identify stakeholders and participant subject matter experts
Determine the relevant information that needs to be collected
Establish current state challenges with UCC and CTC
2. Discovery
Review organizational goals with using communication and collaboration technologies
Identify all UCC and CTC technology, level of use and associated costs
Review existing and relevant IT documents
3. Analysis
Evaluation organizational use or maturity of UCC and CTC technology
Architect future state possibilities with key stakeholders
If applicable, conduct RFP or vendor evaluation services
4. Initial Review
Findings and recommendations
Strategic and executable roadmaps supporting short term needs and long term objectives
Comparisons to other organizations
5. Final Report
Detailed findings and recommendations to the CIO and other key stakeholders
Final summary report to CIO and executive team
Client Testimonials

Huntzinger Management Group's strengths are in communication, organization, and commitment. They have a commitment to the timeline and a commitment to what they said they would accomplish. They definitely checked in and validated that what they were delivering was exactly what we were looking for.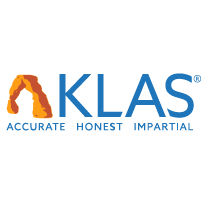 Director – KLAS Testimonial, September 2023
The firm has been great to work with. We have a great relationship with them. They are very responsive and are definitely meeting our needs.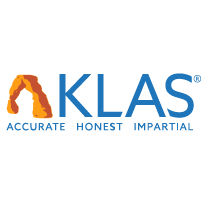 Manager – KLAS Testimonial, August 2023
The firm is very up-to-date with the current situation of the market. They understand the vendors in the market. The firm has knowledge of all IT systems, ERP systems, and revenue cycle systems, and the firm understands both the healthcare industry and the technology that is required to support the healthcare industry.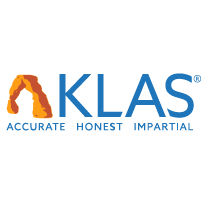 CIO – KLAS Testimonial, March 2023
Huntzinger Management Group has done a really great job in terms of working with us, understanding our needs, putting a temporary person in place, and then helping us to identify what will help us to get long-term roles filled. The firm did a really good job with placement in terms of their ability to strategically assess the organization and apply what they learn to hiring and putting in the right person for a role.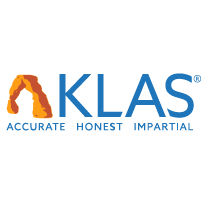 CEO/President – KLAS Testimonial, November 2022
Huntzinger Management Group's willingness to bring their expertise and their process to the table and then sort of mold that to work with us in the way that we wanted to walk through it while counselling us, consulting with us, and then executing with us was all amazing. They were willing to be on-site any time we wanted them on-site while also being willing to be remote when we didn't need them on-site.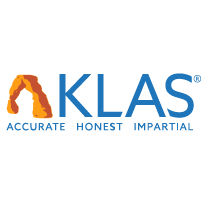 CIO – KLAS Testimonial, November 2022