Huntzinger Facilitates Unified Clinical Communications Implementation within an Academic Health System
Background, Opportunities and Challenges
Michigan Medicine identified the need to implement a unified clinical communications (UCC) solution within their health system. In support of their strategy, they sought external expertise to assist in clinical workflow analysis and discovery, as well as deployment and implementation of a UCC solution that would provide clinicians a means to communicate more efficiently via a secure platform.
Huntzinger Engagement
Huntzinger was selected to assist Michigan Medicine with their UCC implementation based on our understanding of the complexity of unified clinical communications as a blend of clinical workflows and technology. Our approach focused on:
Project management facilitation and definition of a detailed rollout strategy
Current and future state clinical workflow analysis and documentation
Schedule coordination for secure communication device deployment to clinical staff
Change management assistance
Cutover and go-live planning and facilitation
Project phases:
Planning and discovery
Technical and clinical communication workflow analysis
Pilot device deployment and implementation
Iterative cycle of device deployment and implementation
Primary areas of clinical focus:
Bidirectional HIPAA compliant clinical communications – both phone calls and messaging
Nurse call system integration
Emergency wall alarms, e.g., code and staff assist
Physiological alarm integration, e.g., cardiac monitoring, ventilators
Mobile flowsheet documentation
Mobile directory
In addition, the rollout enabled the following clinical functions:
Bar code med administration
Ability to upload clinical photos to the patient chart
Mobile access to clinical resources
Access to scheduling
Outcomes
Clinical Adoption of Unified Clinical Communications:
Pager Reliance:
As part of the UCC rollout, Michigan Medicine also replaced end of life phones and reduced their reliance on pagers as represented in the following study:
Manual Secure Chat vs. Paging Metrics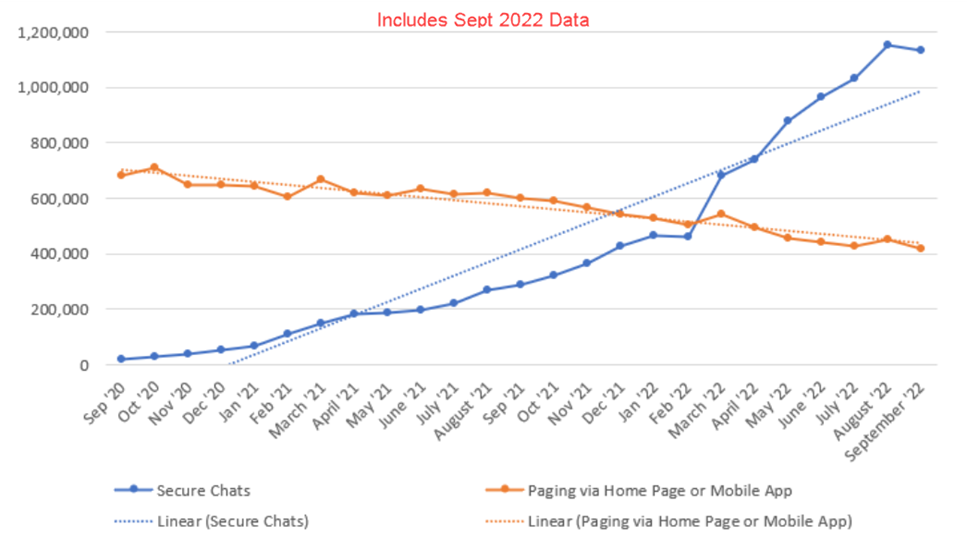 To learn more about Huntzinger's Best in KLAS Advisory Services, click here.