From mentoring children to zoning regulations, Kristen Fuller's lifestyle is all about giving back to her community and state.
Resolving zoning board squabbles – helping little children along the path to becoming excited learners – toting up dollars and cents for a benevolent organization – those diverse threads of volunteerism are woven together to form the fabric of Kristen Fuller's lifestyle of giving back in her community and state.
During the workday, she's an Integration Architect at Asquam Community Health Collaborative, consisting of two hospitals and associated practices in New Hampshire. She works on diverse projects such as change control, Cerner application work, integration efforts and managing security and bedside systems.
Fuller came to work for The Huntzinger Management Group as part of the multi-year managed services agreement that Huntzinger signed with Asquam two years ago. Under the terms, Huntzinger manages the provision of all information technology services to Asquam.
But outside of the heavy professional demands of her duties at the system, there's room for more activity in Fuller's life. She recently started volunteering at Blue Heron School at Squam Lakes Natural Science Center, a nature-based Montessori early learning center in Holderness, N.H. As a volunteer, Fuller assists with transitions between activities, supervises outdoor play, works in the classroom, and in other ways. "It's so much fun to see all the kids in the morning," she said. "We were helping everybody with their transitions to returning to school, to becoming more independent. I've been helping in one of the youngest classes of students, where most are between two and four years old."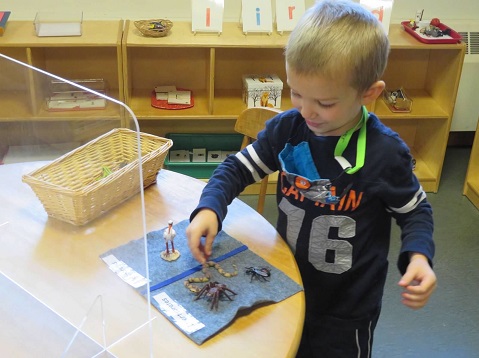 Her work on the zoning board in Holderness exposes her to potentially contentious proceedings. The zoning board in Holderness rules on requests for variances or adaptations to the laws that regulate structures, business locations and other property use requirements. "There have been some difficult cases to weigh, and we're constantly educating each other on the board as we work through the five criteria (used in making decisions), making sure we're weighing things the same to make sure we're being fair."
Within the state, Fuller holds various treasurer positions for the Order of the Eastern Star, an offshoot of the Free and Accepted Masons. She's been the Grand Trustee to the Grand Treasurer for the state, which is an important role as the various chapters in the state participate in fund-raising activities to support Shriners Hospitals for Children in Boston.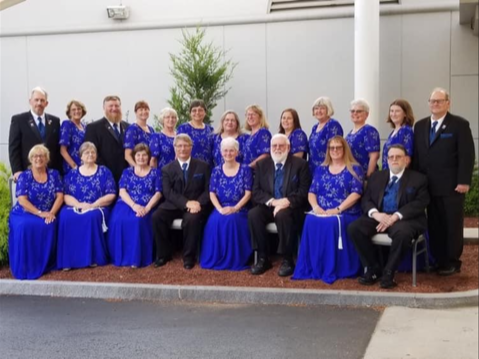 Fuller's other charitable projects include Blessings in a Backpack, a non-profit organization that feeds school children in the U.S. "Sometimes it takes a lot of time, as I'm also treasurer of the local chapter along with two of the state Groups," she noted. She also assists in annual educational programs for the group, leading sessions on using software for bookkeeping and relevant tax laws.
"It makes me feel great to help people, whether it's for the Eastern Star, the Blue Heron School or the zoning board," she said.
Fuller and her family also enjoy their historical roots in Holderness. She and her family are now living in her grandmother's house, and she's the eighth generation of her family to live in the town where her ancestors were among the first settlers.