KLAS Research

Huntzinger Management Group has been recognized for HIT Advisory Services in the 2018 Best In KLAS: Software and Services report. Clients interviewed by KLAS scored Huntzinger in the 90s.
KLAS has been providing accurate, honest and impartial insights for the healthcare IT (HIT) industry since 1996. The KLAS mission is to improve the world's healthcare by amplifying the voice of providers and payers. The scope of our research is constantly expanding to best fit market needs as technology becomes increasingly sophisticated. KLAS finds the hard-to-get HIT data by building strong relationships with our payer and provider friends in the industry. For more information visit klasresearch.com.
College of Healthcare Information Management Executives (CHIME)

Huntzinger is a CHIME Foundation member. CHIME is the professional organization for Chief Information Officers and other senior healthcare IT leaders. CHIME enables its members and business partners to collaborate, exchange ideas, develop professionally and advocate the effective use of information management to improve the health and healthcare in the communities they serve. www.chimecentral.org.
Coretek Services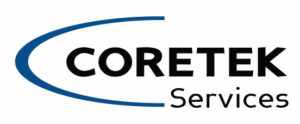 Coretek Services is an industry-leading Systems Integration and IT Consulting firm that delivers high value and innovative solutions. Coretek works with clients to custom-design an IT architecture based on each clients' unique requirements. The solution encompasses server and desktop virtualization, optimization of a virtual desktop environment, cloud desktop, mobile device management, and infrastructure consulting and project management. Our goal is to help our clients achieve Project Success. No Exceptions! For more information, visit www.coretekservices.com.
The partnership with Coretek enables Huntzinger to expand its technical services offering into infrastructure design, architecture and engineering. Combining Huntzinger's healthcare IT advisory and implementation capabilities with Coretek's deep infrastructure capabilities delivers a complete suite of IT solutions to the healthcare industry.
DCCS Consulting, LLC

DCCS provides transformational advisory and consulting services that enables its healthcare clients to achieve sustainable peak performance in the areas of quality of care, business development, expense management, operational improvement, and leadership support. A full-service consulting company, DCCS is supported by a deep national network of senior-level consultants and strategic service partners that provide cost effective, realistic solutions, with a focus on high-margin returns. For more information, visit www.dccsconsulting.com.
DCCS and Huntzinger deliver a complete suite of advisory and managed services in all key areas of healthcare. Working together, Huntzinger focuses on clients' needs as they relate to information technology (IT) projects and optimization, and DCCS provides services focused on the areas of operations, finance, care quality, and business development. Additionally, both Huntzinger and DCCS provide staffing services and interim executives to their clients.
MediQuant

Founded in 1999, and headquartered in Brecksville, Ohio, MediQuant is the leader in enterprise active data archiving solutions for hospitals and health systems. Available as a cloud-based or on-premises platform, its flagship product, DataArk®, assists hospitals in retiring legacy clinical and patient accounting platforms. By maintaining access to relevant data, DataArk provides the functionality of a legacy system without the expense and risks. Users quickly retrieve files, easily update old records and continue to bill accounts. MediQuant serves nearly 200 individual health systems which represent more than 1,000 hospital and physician practice customers. For more information, visit www.mediquant.com.
Meditology Services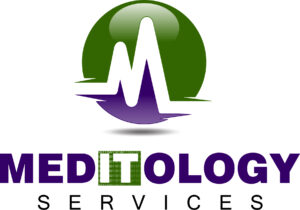 Recently named Best in KLAS for Cybersecurity Advisory Services, Meditology Services is an industry-leading consulting firm focused exclusively on serving the healthcare industry with a core competence in information security, privacy, and HIPAA regulatory compliance and risk management. Our reputation for client service excellence is garnered from the quality of our work products combined with the professionalism, approach, and innovative solutions we bring to our engagements. Meditology is comprised of sought-after thought leaders with extensive industry experience in assessing, building, and delivering healthcare information security and privacy programs. We support the nation's leading healthcare organizations and serve as advisors to several federal agencies including OCR, HHS, and ONC on information security, privacy, and HIPAA compliance matters. www.meditologyservices.com
Recent Posts
As a founding member of CHIME and Executive Vice President and Partner...
---
Read More