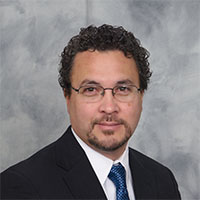 Rob Tashiro
Client Executive

Rob Tashiro brings more than 30 years of experience to Huntzinger. He works directly with clients to resolve their IT and process challenges, ranging from developing and implementing IT roadmaps, to serving as an interim executive for clients. Tashiro's work also includes conducting application selections and clinical workflow analyses, as well as managing large, complex implementation and upgrade initiatives.
Tashiro has served more than 20 distinct healthcare organizations. Prior to joining Huntzinger, Tashiro held senior executive positions at Dearborn Advisors and Wolfsong Informatics. During his 16-year tenure at Superior Consultant Company, Tashiro attained the title of President and Chief Operating Officer. In addition, Tashiro owned a successful consulting business that offered advisory and implementation expertise.
Tashiro holds a Bachelor's of Science degree in Computer Science from Bowling Green State University.