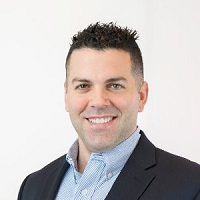 Justin Stefano
Sales Director

Justin Stefano's has over 15 years of experience in healthcare information technology and staff augmentation where he delivers a shared approach when partnering with clients.  Justin has worked with a diverse client roster from large scale integrated health delivery networks to free standing community hospitals.
At Huntzinger, Justin serves as the Sales Director where he focuses on business development and client acquisition across the United States.
Prior to joining Huntzinger, Justin's work focused on providing contract staffing and electronic health record consulting to various healthcare providers. These positions included a Regional Account Executive for Medsys Group, Client Services Director at Divurgent and Vice President of Talent Strategy at NAS Recruitment Innovation. Stefano's healthcare IT solution sales experience include the Vice President of Business Development for Hayes Management Consulting and  Sales Director for ePreop where he focused on the patient experience up to the day of surgery.
Stefano is a member of the Healthcare Information and Management Systems Society (HIMSS). Justin holds a Bachelor's Degree in Marketing from Penn State University.