Cerner Resources
Implementing the Cerner EMR system can be a challenge and put tremendous strain on a healthcare organization. As you look to move from your previous vendor and implement Cerner – while supporting your other systems – we would like to introduce Huntzinger as a resource for your Cerner expertise.
Huntzinger has a unique understanding of the skills necessary to efficiently implement Cerner modules "on-time" and "on-budget." We partner with your project implementation team to provide Cerner expertise and make sure knowledge is transferred to your personnel. We can be engaged on the following levels:
Project Director, responsible for delivery of the Cerner solution
Project Manager(s), responsible for the individual tasks associated with the various Cerner functional areas (i.e., Revenue Cycle, Ambulatory, Surgery etc.)
Cerner Module Subject Matter Experts to assist in the build and test of the new system.

Cerner Resources
Our leadership and seasoned consultants know Cerner and can launch best practices from Cerner methodology
Let's Discuss Your Staffing Needs
Complete the form below to have one of our representatives contact you.
Client success stories and references are available.
Client Testimonials

Overall, we found Huntzinger Management Group to be reasonable to work with. They were flexible when they needed to be, but they also held us accountable. That was good. We will continue to tap into Huntzinger Management Group's help. They truly come to the table as a partner. I would definitely recommend them.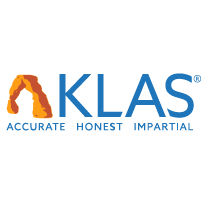 Director – KLAS Testimonial, December 2021
Huntzinger Management Group was exceptional. They went beyond our expectations, and I do not offer praise to vendors lightly. Our peers and other IT members felt the same way. We would not get the level of detail they provided from someone else. Huntzinger Management Group was willing to give us an estimated cost and timeline assessment, whereas others are hesitant to do that.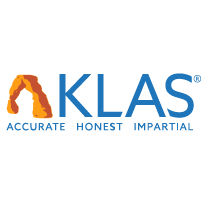 CTO – KLAS Testimonial, June 2021
Huntzinger Management Group exceeded my expectations with their level of detail and their communication. They keep us relatively informed of what is out there and what others are doing. Being new to the environment, I didn't know what was out there. Huntzinger Management Group was flexible in their approach. They interviewed our caregivers from multiple departments, and they were warmly received by everyone they interviewed.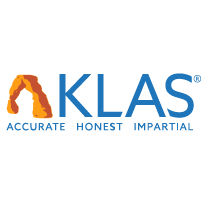 CTO – KLAS Testimonial, June 2021
I have found Huntzinger Management Group to be very easy to work with. With the first project we worked with the vendor on, they did avoid charging for every little thing. I would use the vendor again. The vendor has been able to exceed our expectations. When we put out the RFP, we were very impressed by the vendor's proposal; we had not realized the depth of experience that the vendor had in the area.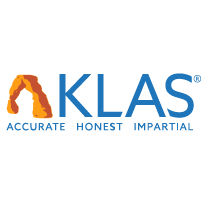 Manager – KLAS Testimonial, February 2021
When I have a specific need, the vendor seems to really grasp the entire scope and bring additional suggestions and recommendations forward for how to fully maximize the engagement. When the vendor does the report, it is extremely professional. The vendor can speak to all levels from our frontline team members up to the executive suite in a very respectful manner. The vendor gains the respect of our executive team when they present as an expert, and that is why we hired them as a partner.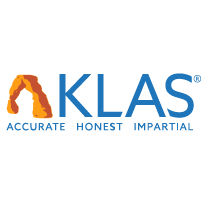 CIO – KLAS Testimonial, June 2020
The vendor avoided charging us for every little thing. They didn't charge me any more than I planned on being charged.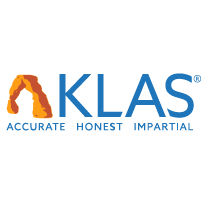 CIO – KLAS Testimonial, June 2020
Our experience with Huntzinger Management Group has been great and fabulous. They have been a great company to work with, and they have been easy to work with when it comes to getting an agreement together. We feel like we are definitely getting value for what the vendor charges.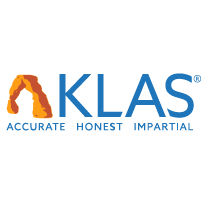 Director – KLAS Testimonial, July 2020
The highly regarded professionals at Huntzinger were retained to perform IT strategic and technical assessment services. Their experience and proven approach was valuable in quickly creating a roadmap to improvements within our organization.

Laura Smith, VP & CIO
Unity Point Health
Huntzinger really partnered well with our team to push us where we needed a push. It was refreshing to work with a partner that was direct, honest and truthful about our condition (to include the recommendations for remediation), rather than tell us what we want to hear to secure the next contract. We rely on the hard truth to make things better.

Scott Arnold, Senior VP & CIO
Tampa General Hospital
Huntzinger's findings were extremely well documented. They gave us an IT roadmap of areas we need to currently address as we prepare for system selection and implementation.

Jim Cole, President and CEO
Virginia Hospital Center
Working with Huntzinger was seamless and they were very responsive and knowledgeable. We tended to forget that they weren't employees by the end of their work. They embedded themselves with our culture quite well.

Sherri Turcotte, Director of Clinical Informatics
Central Maine Healthcare
We have used Huntzinger for several project implementations. They were always quick to adapt to our ever-changing environment, driving our projects to successful completions.

Jeff Futterman, CIO
IntegraMed
Huntzinger assisted us in developing a detailed IT roadmap to consolidate our applications suite and structure our IT organization more efficiently to better meet the business objectives of the organization. Their resources are seasoned professionals that have enabled us to accomplish more and enabled improved thought processes in challenging situations. We have realized tremendous value from our relationship with the Huntzinger team.

Jon Burns, Senior VP & CIO
University of Maryland Medical System