A Trusted Advisor
Huntzinger has a legacy of performance as a trusted advisor with our clients, going beyond the scope of traditional consulting while supporting your senior IT leaders.
Benefit from Shared Experience
Huntzinger delivers a team approach. Organizations that engage Huntzinger for interim executives benefit from the collective knowledge of the entire Huntzinger team, not just from the individual who serves in the interim role. The Huntzinger staff collaborates to address the specific needs of each client, effectively delivering decades of combined knowledge to every client that utilizes Huntzinger's interim executives.
Embracing Your Organization's Business Objectives
Huntzinger will assist you by managing projects or functions within your IT organization by integrating with your team, embracing the organization's business objectives and executing key initiatives.
Offerings from our Managed Services include:
Project management that keeps efforts on track, on budget
Technical services management
Execution on key organizational initiatives
Remote application support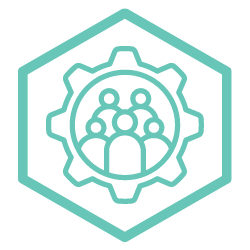 Key Managed Services

PMO Operation & Management
PMO Operations & Management
Define organization project management strategy, methodology, and requisite resources.
Get Information